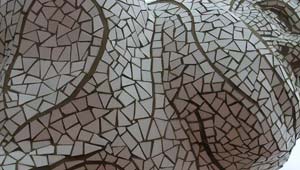 Cardiff Bay was once the busy dock area of the city, but it's been totally transformed in recent years and has now become a tourist attraction in its own right. This is partly thanks to a barrage which was built in the 1990s creating a huge "lake" and preventing the tide from taking all the water. The lake area within the barrage is now used for sailing and other water sports.
That's not all though, major development of the docks themselves has taken place creating waterfront shops, restaurants, apartments and hotels. The bits of dock that do remain have been spruced up to make them more of a feature. In the centre of Cardiff Bay is an open plaza area with tall columns which are lit up at night and all the main buildings in the bay surround this plaza. They include the incredible null, the Welsh National Assembly and a huge mirrored water feature which was used in the British TV show "Torchwood". Slightly further from the plaza there are landmarks like the Norwegian church arts centre, the new Doctor Who Experience and random works of art too. The whole place has a lovely feel to it and we enjoyed just walking around, stopping for coffee and seeing the sights.
The masses of cafes, shops, bars, hotels and restaurants in the Cardiff Bay area have given it a busy nightlife in particular, but even in the day there are plenty of people around. As such, we'd recommend staying in the bay area on a visit to Cardiff.
If you get time, call into the visitor's centre located in a bizarre tube-shaped structure which explains the creation of the bay. You'll also notice the vast areas of the bay yet to be developed, so you can see just how the whole area could expand further in the coming years.
LOCATION & MAP
Cardiff Bay is located in the old docks area. Getting to the bay from Cardiff city centre is easy now, with regular bus services, a train link and the option to take a water bus. We also tried walking which takes around 30 to 45 minutes using the main road, Rhodfa Lloyd George. Another option is the Cardiff Hop-on, Hop-off Bus Tour which links Cardiff and Cardiff Bay with other sightseeing locations around the city.
MORE ON CARDIFF BAY
Cardiff Hop-on, Hop-off Bus Tour – Stops at Cardiff Bay
Hotels near Cardiff Bay and the Doctor Who Exhibition – We recommend Hotels.com for the best rates
Cardiff Bay – Official website
VisitCardiff.comCardiff Bay – Wikipedia
Cardiff Books – Amazon.co.uk
Cardiff City Guide – From our sister site, Free-City-Guides.com