Churnet Valley Railway is a heritage rail line in the Staffordshire Moorlands which runs a selection of steam and diesel locomotives on a picturesque stretch centring around Froghall and Cheddleton stations.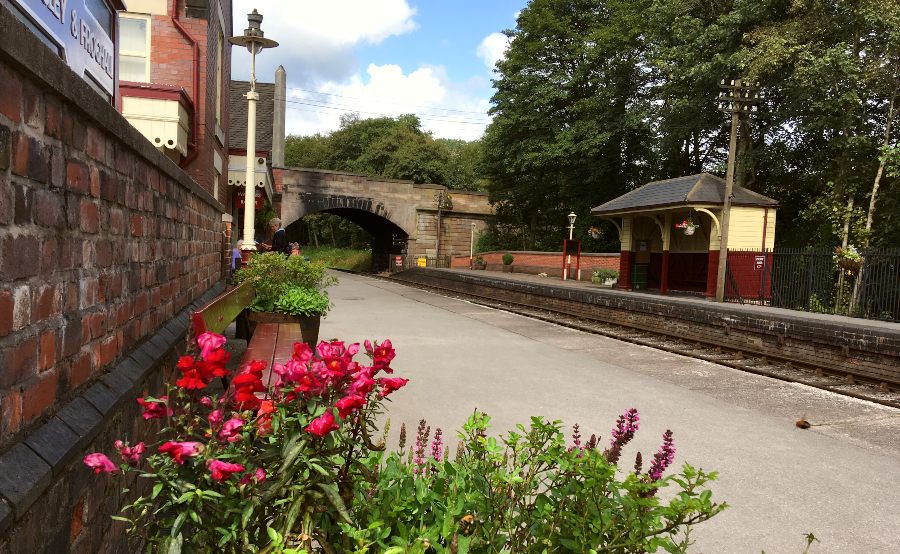 Apart from travel between the two main stations, additional services are often run to Leek Brook Junction and then on to Ipstones. There is also a middle stop at Consall. This makes your journey on the railway a little longer and gives you more chance to enjoy the scenery. Near Cheddleton, there is also a 500m tunnel to experience. As heritage railways go, we really enjoyed this one. Froghall station is sizeable and has a decent cafe, whilst retaining some of the original character of the old North Staffordshire Railway.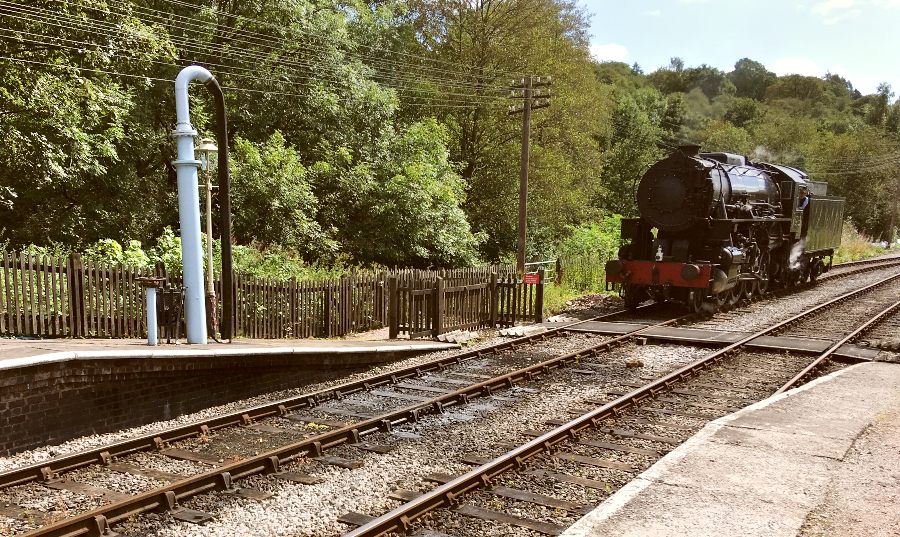 Cheddleton station is also preserved well and you feel you're in the late 1800's when you're in the beautiful ticket hall there. The engine sheds and loco works is also on the Cheddleton site. The only criticism we would have is that apart from walking, there's not much to do at any of the station stops. There is a canal footpath that follows roughly the same route as the railway line though if you want to walk some of the way.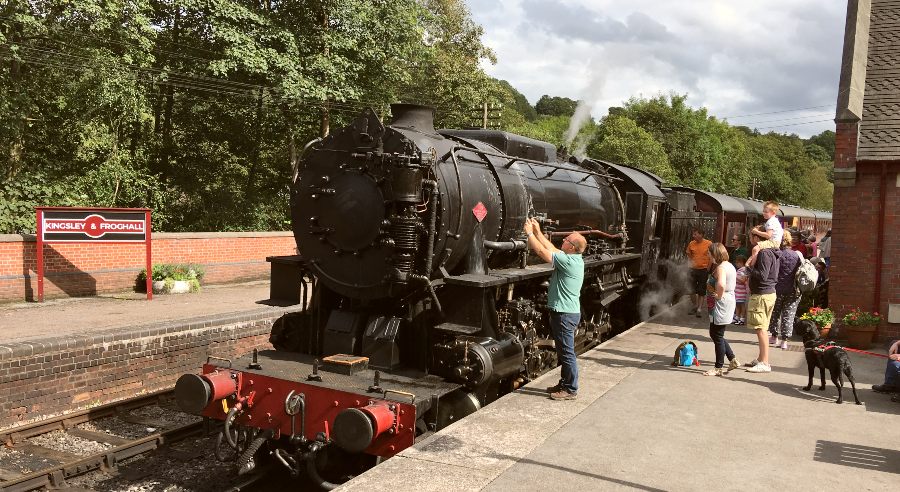 The railway also offers a number of special events through the year like a 1940s weekend, gin tasting, Real Ale Trail and dining-car lunch journeys. Although this is a heritage line in the heart of the English countryside, the loco in use when we visited was built to move US troops around Europe. They make a rare and distinctive sight. Ticket prices vary depending on what timetable is being run, but expect to pay upwards of £12 for an adult (2020 prices).
LOCATION & CONTACT
Address: Churnet Valley Railway, Froghall Station, Froghall, ST10 2HA
Tel: +44 1538 360522
MORE ON CHURNET VALLEY RAILWAY
Churnet Valley Railway – Official website
Churnet Valley Railway – Wikipedia