Set in the heart of the National Forest, Conkers is a 120 acre park were you can experience wildlife as well as sensory and physical play.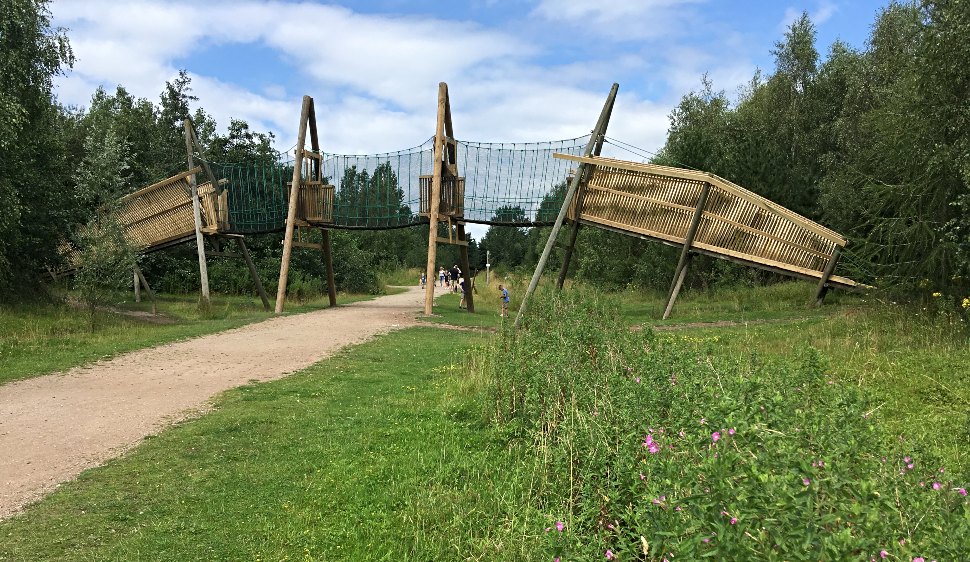 On arrival you go through the main visitors centre where there is a large woodland themed soft play area. From here you then go into the main park. It's split into different areas and is well laid out so that when you start one attraction you can explore it to the end. Highlights for our party where the activity course where you get to climb rope bridges high in the trees and the sensory trail where various boxes tempt you to put your hand in blindly to explore textures and objects.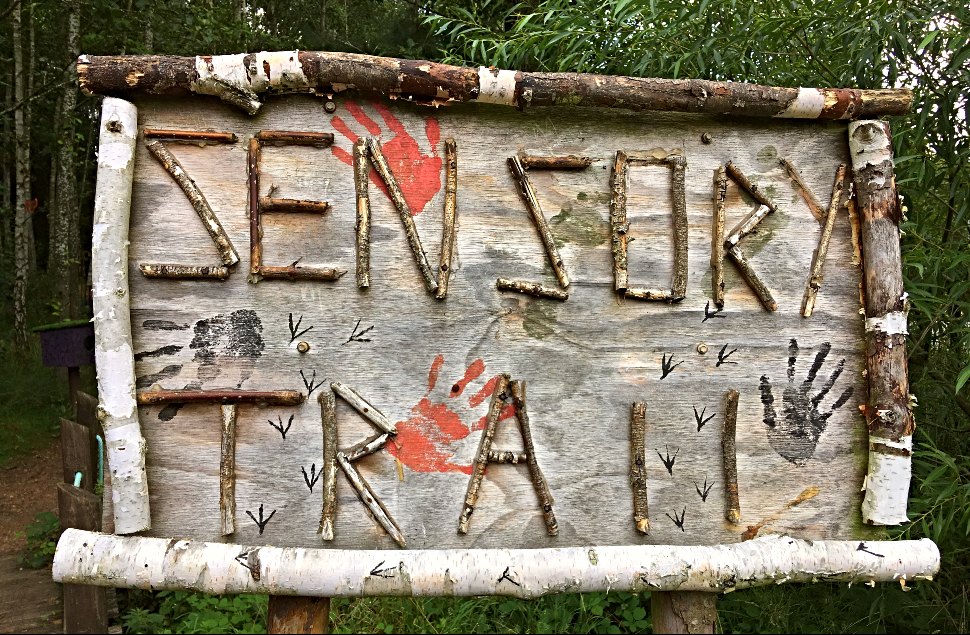 Without doubt the most popular areas are the traditional play parks with swings and slides for all ages of children. The site is split into two with you being able to walk or take the 'Cockerchoo' train between the Discovery and Waterside Centres. The Discovery centre whilst bigger and featuring more things to do tends to be busier. At the Waterside centre is an enormous play area as well as a woodland walk and amphitheatre. The little ones in our party loved the magic show there.
We visited in the summer when the weather was nice and it was relatively dry under foot. In Autumn and Winter wellies are a must. We really enjoyed our visit and thought it was good value for money when compared to similar attractions. Everyone aged from 2 to 70 got something new out of their day and would go back.
Standard adult tickets for Conkers are £8 with children admitted for £7 (2021 prices). There are a number of family tickets available too. There are also high ropes courses and boats available at extra cost.
LOCATION & CONTACT
Address: Conkers, Rawdon Rd, Swadlincote DE12 6GA
Tel: +44 01283 216633
MORE ON CONKERS
Conkers – Official Website
Hotels in Derbyshire – Lowest rates from Hotels.com