Tarragona is one of Spain's most historic cities, notable for its many Roman ruins including a near-complete amphitheatre. It's a UNESCO world heritage site, but it's also a busy port and shopping destination.
With Barcelona nearby, Tarragona isn't everyone's first choice to visit but it certainly shouldn't be overlooked. Like Barcelona, Rambla Nova is a long, tree-lined shopping street which leads to the sea. From the cliff-top path you can see for miles. The Rambla also leads to most of the areas with significant ruins to see.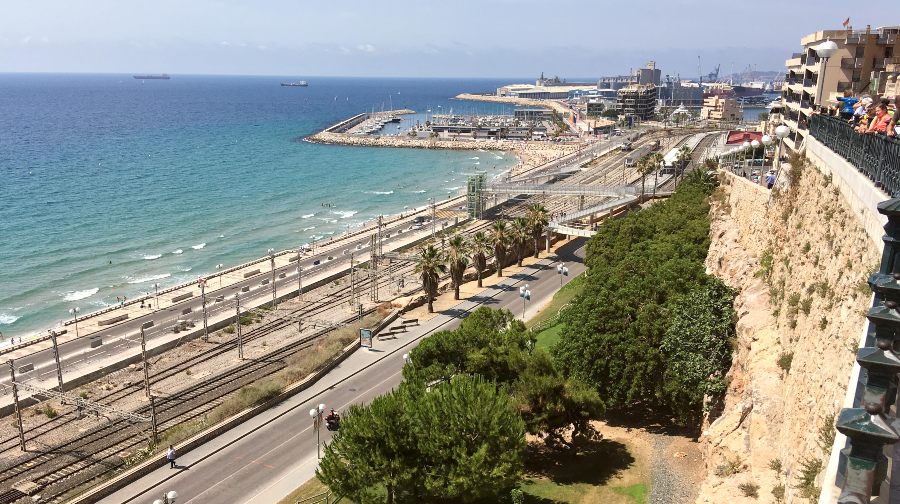 For us, the jewel in the crown of the Roman heritage of Tarragona was the amphitheatre which has lovely sea views and several levels to explore. Adult admission is 3.30 Euros (2020 prices) but you can buy a combined ticket with some of the other ancient ruins in Tarragona.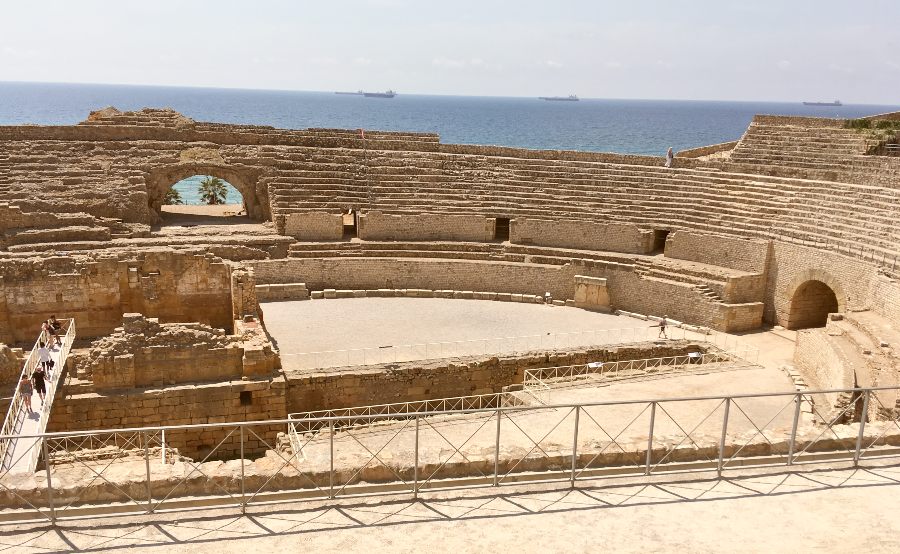 You do have to pay to see the best Roman ruins, but there are plenty of other excavated sites all over the city that you can just stumble upon. Look out for the old walls, the Roman circus, the Pretorium tower, the Arch of Sura and the Necropolis amongst others.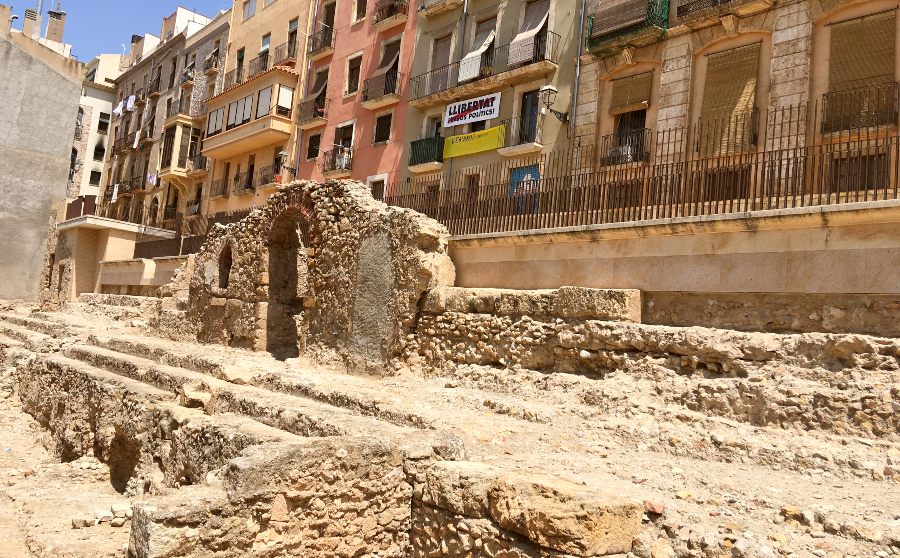 If you have transport, you'll definitely want to see the Les Ferreres Aqueduct, which is just out of town. It's resplendent Roman arches span over 700ft and it really is quite beautiful.
LOCATION & MAP
Address: Amfiteatre Romà, Escales del Miracle, Tarragona, Spain
Tel: +34 977 24 25 79
MORE ON TARRAGONA
Tarragona – Wikipedia
More Things To Do In Spain
Tarragona Hotels – We recommend Hotels.com for the lowest rates
Books on Spain – Amazon.co.uk