Crich Tramway Village is an attraction in the heart of Derbyshire which holds a national collection of vintage trams. The museum has been constructed to create a village effect along a stretch of track which leads up a hill.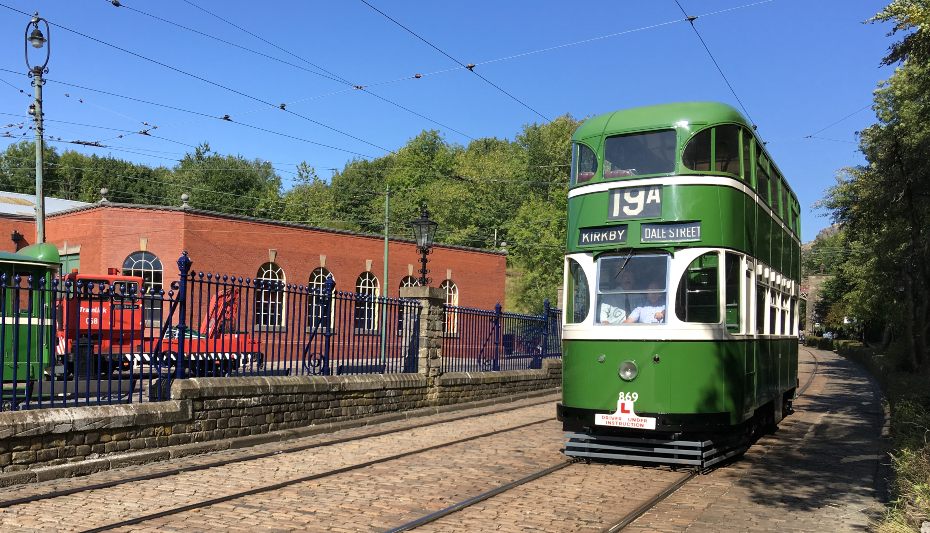 There is a village centre, complete with pub and shops, a bandstand area, a mining stop and a stop right at the top of the hill which has a walkway to the Crich Stand monument. The trams are operated on rotation for visitors to ride on and many more are on display in the large tram sheds.
The ride to the end of the track and back takes around 30 minutes depending how many trams are running and how busy they are. The various stops all have something to see if you choose to get off and you can also walk from one to another if you wish.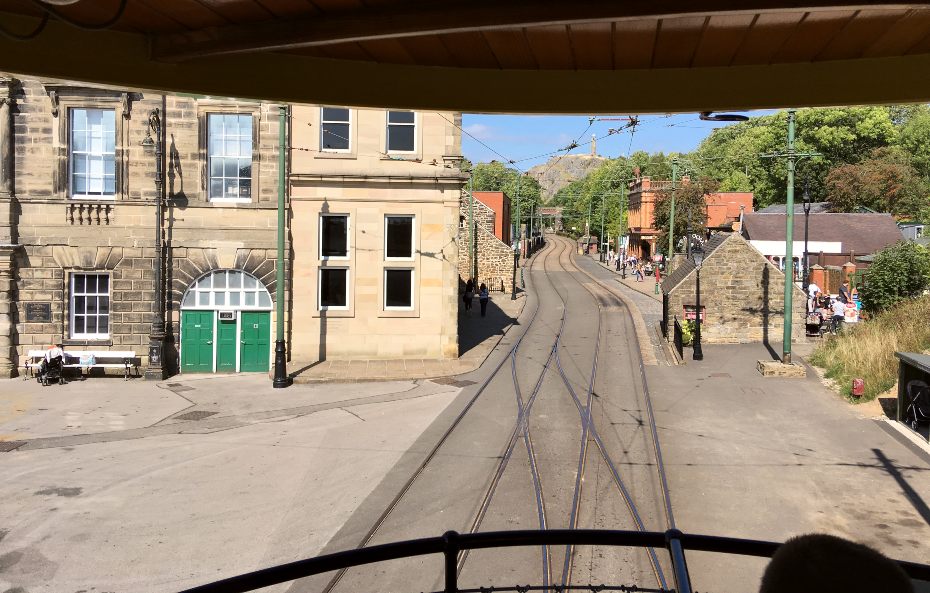 One thing that shouldn't be missed is the 'Woodland Walk' which runs from the mining stop to the bandstand stop (or vice versa). On the walk there are some great views of the Derbyshire countryside and wooden sculptures along the way.
Other highlights at the tramway village include a large adventure playground, mining display, tram history display and an indoor children's soft play area.
Some of the buildings at the museum have been transported from other locations. For example, the beautiful pub in the village was moved brick-by-brick from Stoke On Trent where it was facing demolition and the frontage of Derby's old Assembly Rooms is also located here.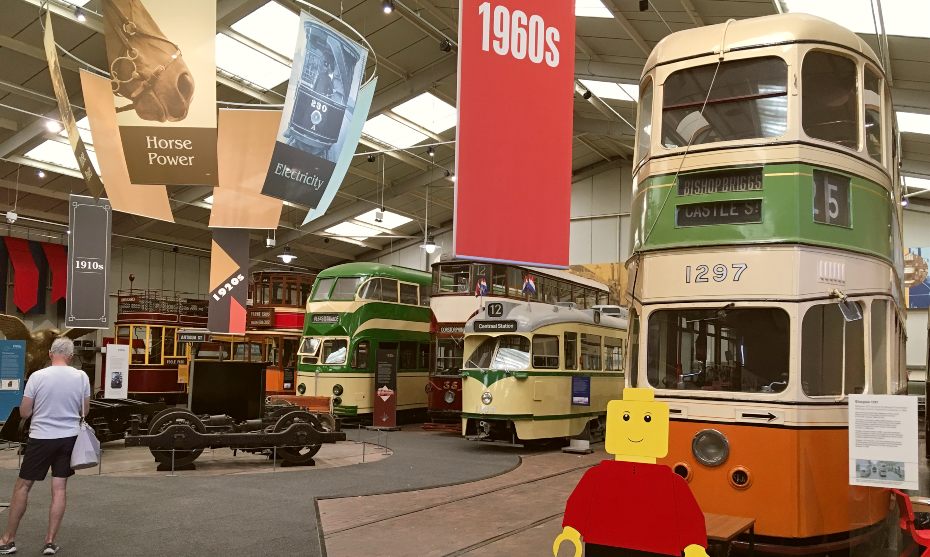 All in all, we thought the tramway village was a great family day out. You can easily spend a day here and there are decent places to eat if you want to. Also full-priced tickets allow admission for a full year, which is great if you live nearby and can easily return.
Crich Tramway Village is open daily from mid March to late October with special 'starlight' trams at the end of the season. Hours vary but typically the museum opens from 10am to 5.30pm Adult admission on the door is £17.50 (2019 prices).
LOCATION & MAP
Address: Crich Tramway Village, Crich, Matlock, DE4 5DP
Tel: +44 1773 854321
Crich Tramway Village is located in the small Derbyshire village of Crich. It's around 8 miles from junction 28 of the M1, Crich can also be easily accessed using the A38, the A6, and the A61.
MORE ON CRICH TRAMWAY VILLAGE
Crich Tramway Village – Official website
More Things To Do In The North Of England
Hotels in Derbyshire – We recommend Hotels.com for the lowest rates
Books on Derbyshire – Amazon.co.uk