When in Rome…. well when in Blackpool, no trip would be complete without a visit up the tower, now known as the 'eye'.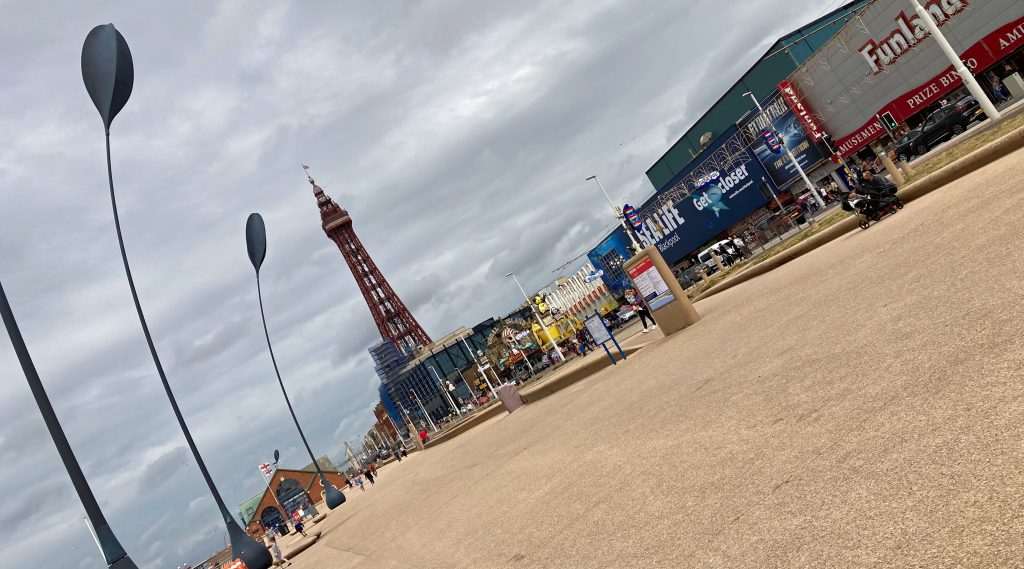 Before beginning your journey to the top you visit the 4D cinema. Basically it's a video showcasing the town, the tower and it's history. It's done in a fun imaginative way incorporating underfloor judders, bubbles and a sound system normally only used in a Florida theme park.
From there you take a trip 380ft into the sky to the top of The Blackpool Tower. Whilst at the top you can look out across the promenade and on a clear day down to Liverpool or the Isle of Man.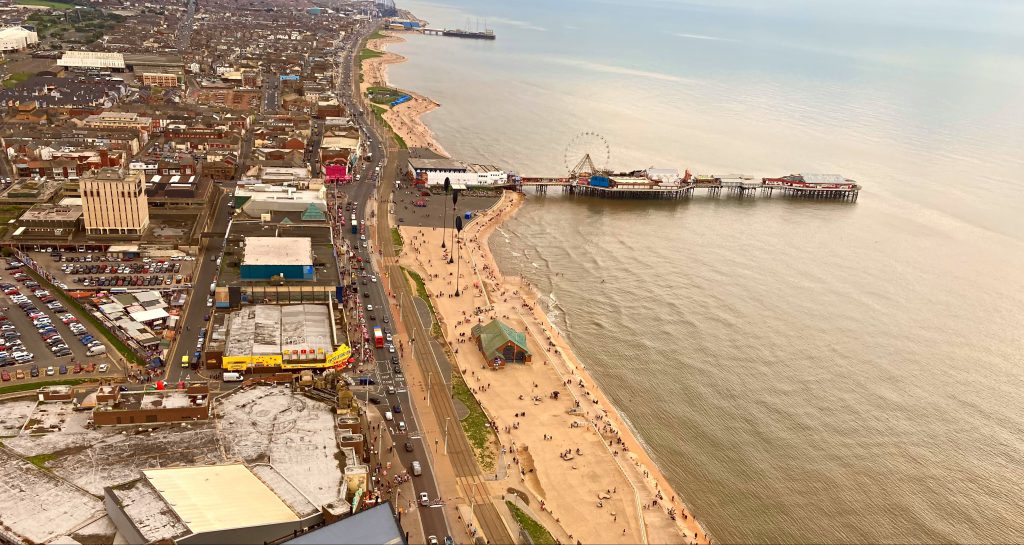 There's also the Sky Walk, a huge reinforced pane of glass that will stand the weight of two average sized elephant – that said none us felt confident stepping out onto it and seeing nothing but air and a very distant pavement below!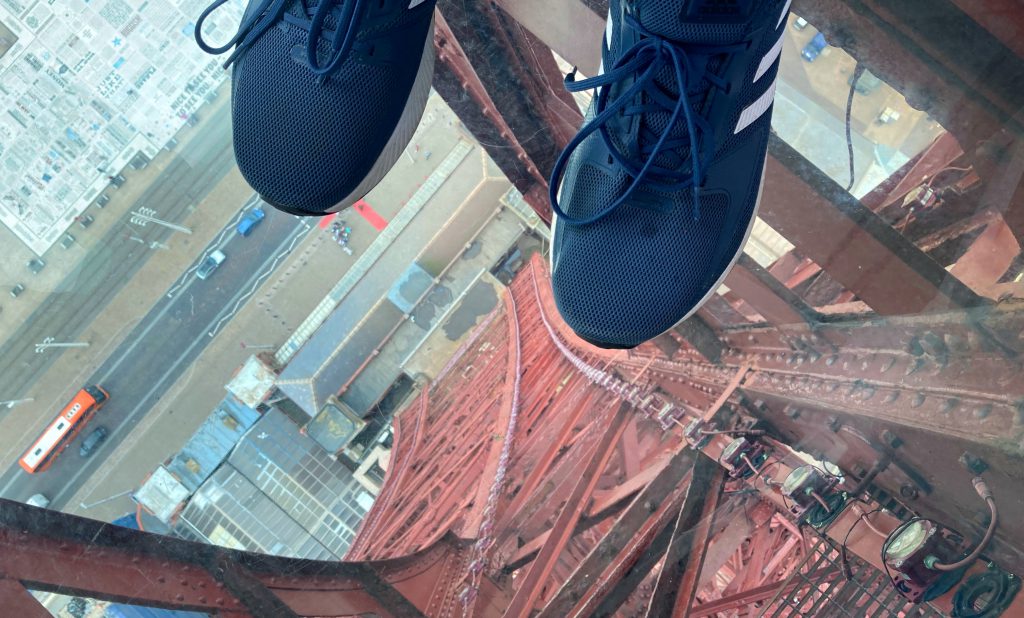 Sadly we visited when the Tower Ballroom was closed. Ordinarily access is allowed onto the balconies and in past times we've spent hours soaking in the atmosphere of this amazing space, it's world famous organ and some of the glamour you'd normally associate with programmes such as Strictly Come Dancing.
One thing that is easy to miss is the building itself. Built in 1894 towards the end of the Victorian era much of it's original tiling, stained glass and glorious brick work is still in tact and stunningly beautiful, easy to miss in all the excitement of everything else.
Adult admission to the Blackpool Tower Eye is around £16.50 (2021 prices) but you can save money by combing this ticket with other attractions in the tower like the circus and the ballroom. The eye opens at 10am daily but closing times vary depending on the season. The tower is usually closed in the winter months.
LOCATION & MAP
Address: Blackpool Tower, Promenade, Blackpool FY1 5AA
Tel: +44 1253 375187
MORE ON BLACKPOOL TOWER
Blackpool Tower – Official Website
More Things To Do In North West England
Blackpool Hotels – We recommend Hotels.com for the lowest rates
Books on Blackpool – Amazon.co.uk