Devil's Bridge Falls is billed as one of the 'Must See natural attractions in Wales and it doesn't disappoint. The 300ft Mynach Waterfalls set deep within the ancient wooded gorge attract many thousands of visitors.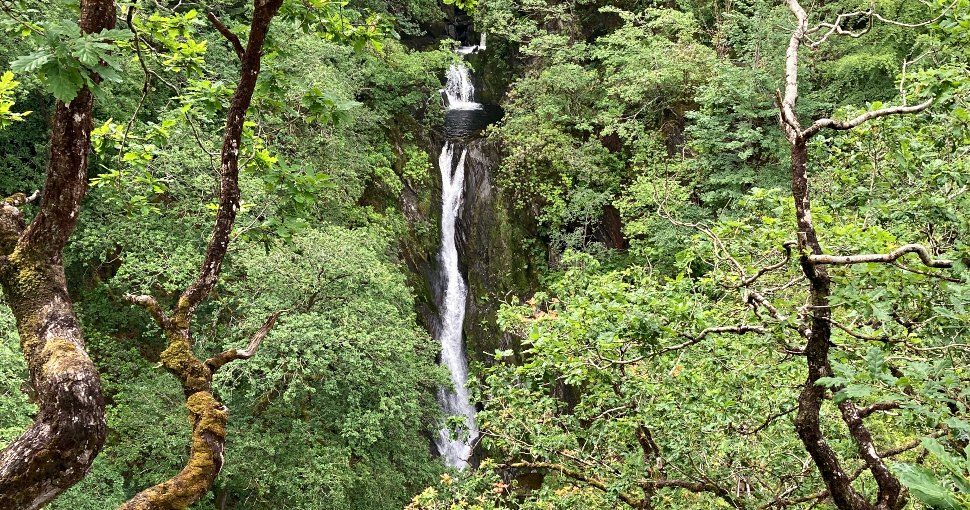 There are two routes for walkers to take. One the first one you get to see the falls and the bridges but the journey's pretty challenging, the second is a lot shorter and easier on your knees but only takes in a small part – the punchbowl.
The big route's billed at the Nature Trail and should take you a minimum of 45 minutes. On leaving the ticket office the first thing you see are the three bridges, called such because they are literally three bridges built one on top of each other.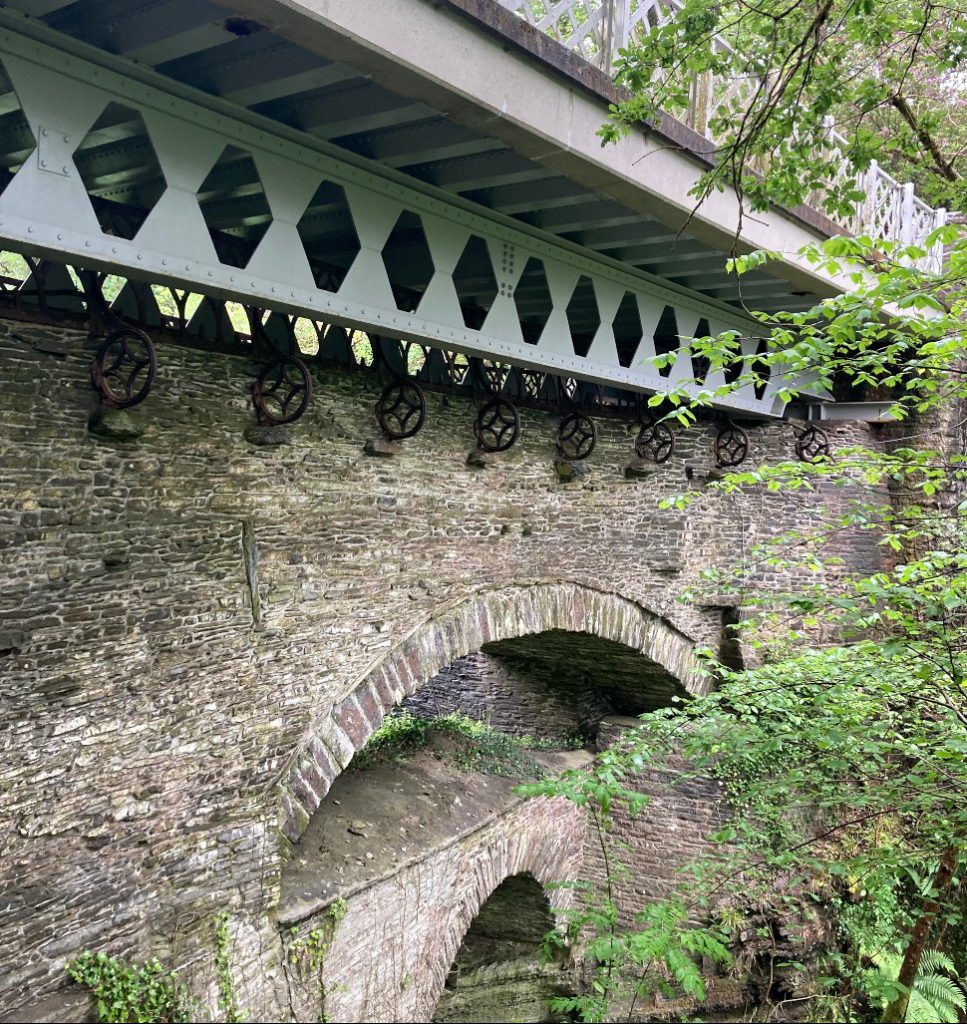 You then descend Jacobs Lader a steep flight of continuous steps – and when we say steep we mean steep. To the bottom there are various steps, bridges and amazing views of the falls. Only problem is when you get to the bottom – you have to go back up again, which is even more hard work!
There are various local legends about a Devil deciding to visit the falls and an old lady outwitting him with her help of her dog but if you want anymore information on that you'll have to buy a guide book, which we didn't.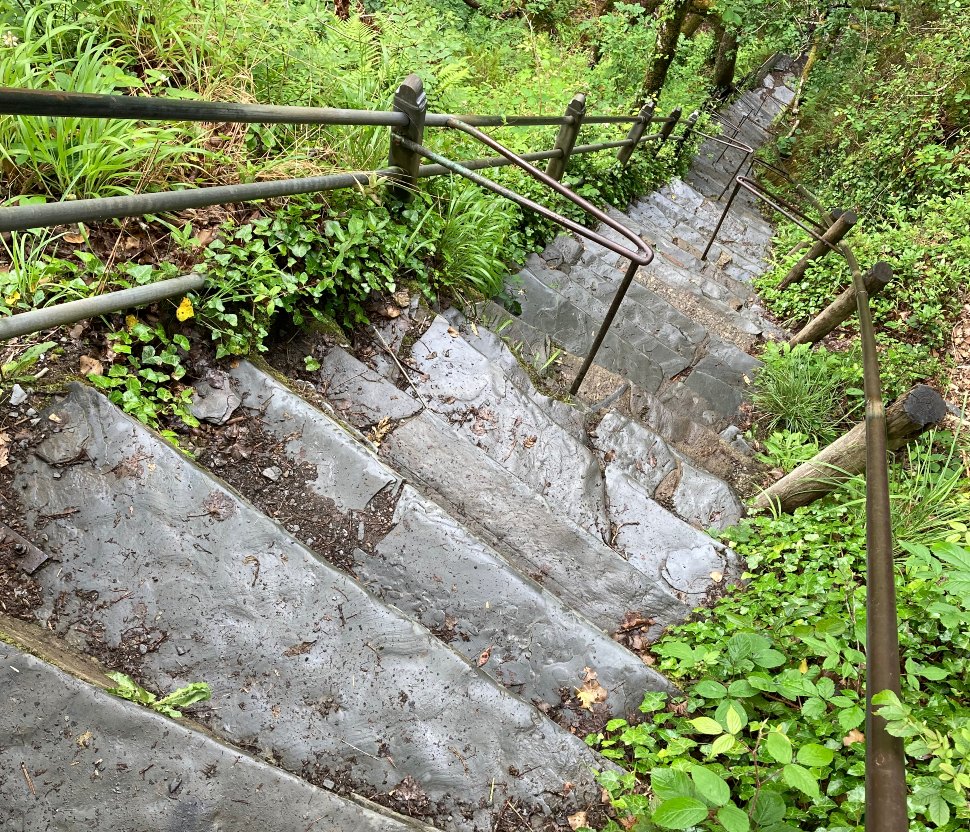 We really enjoyed the trip and felt it was a bit of a hidden gem. Take our advice though and wear sensible shoes. You also need to make sure you're up to the challenge of the terrain before you set off. A four year old boy in our party found it exhilarating and thrilling, older members suffered from aches and pains for days.
Devil's Bridge Falls nature walk is open with an attendant on duty between 9.30am and 5.30pm although hours do vary depending on high or low season. Adult admission is £4 (2021 prices)
LOCATION & MAP
Address: Devil's Bridge Falls, Devil's Bridge, Ceredigion SY23 3JW
Tel: +44 1970 890233
MORE ON DEVIL'S BRIDGE FALLS
Devil's Bridge Falls – Official Website
More Things To Do In Wales
Hotels near Aberystwyth – We recommend Hotels.com for the lowest rates
Books on Wales – Amazon.co.uk