Welcome to Free-Attraction-Reviews.com!
This is your one-stop-shop for independent and honest reviews of top tourist attractions around the world. All of our reviews are based on personal visits to each location. Our team is made up of professional journalists who travel the world to bring you up to date reviews of the best known tourism hotspots. The reviews they write are packed with useful information for having a great time, cost nothing to see and will always be unbiased - Fun, Free & Fair.
---
Our Latest Tourist Attraction Reviews...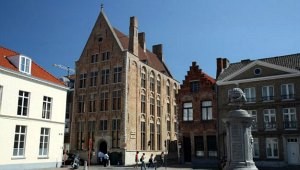 Choco-Story is an attraction in Bruges which tells the story of Belgian chocolate making over the years. The museum is located inside one of the city's tallest historic buildings, dating back to 1480. You make your way on a journey through the rooms of the museum as the story is told through displays and sign boards.