Welcome to Free-Attraction-Reviews.com!
This is your one-stop-shop for independent and honest reviews of top tourist attractions around the world. All of our reviews are based on personal visits to each location. Our team is made up of professional journalists who travel the world to bring you up to date reviews of the best known tourism hotspots. The reviews they write are packed with useful information for having a great time, cost nothing to see and will always be unbiased - Fun, Free & Fair.
---
Our Latest Tourist Attraction Reviews...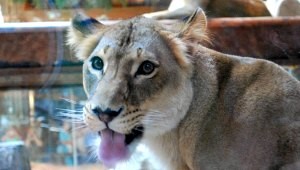 The MGM Lion Habitat is a free attraction in Las Vegas located inside the MGM Grand casino. At the edge of the casino floor, right next to slot machines and gambling tables is a glass enclosure and the lions appear each day inside it.