Welcome to Free-Attraction-Reviews.com!
This is your one-stop-shop for independent and honest reviews of top tourist attractions around the world. All of our reviews are based on personal visits to each location. Our team is made up of professional journalists who travel the world to bring you up to date reviews of the best known tourism hotspots. The reviews they write are packed with useful information for having a great time, cost nothing to see and will always be unbiased - Fun, Free & Fair.
---
Our Latest Tourist Attraction Reviews...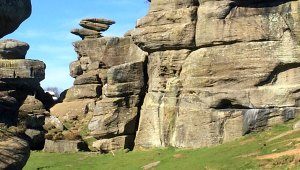 Brimham Rocks is a beautiful National Trust site in the Yorkshire Dales, not far from Harrogate. The rock formations on Brimham Moor have weathered over the years into all kinds of impressive shapes, with many rocks left 'balancing' on top of others. There are many paths around the site, leading from the car park to the National Trust shop, however don't feel you have to stick to them. We found the more interesting formations didn't have a path to them.